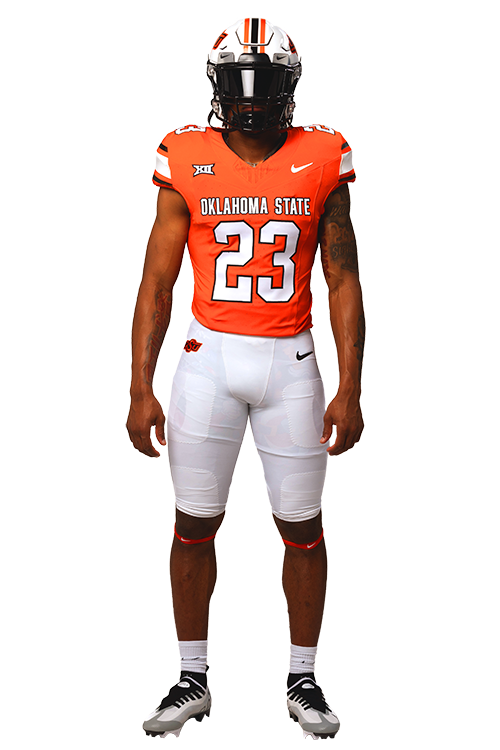 The Story
There is great sentiment among Oklahoma State people toward Cowboy Football in the 1980s, as the Pokes treated their fans to stifling defense, spectacular offense and explosive special teams.
In the front half of the decade, Oklahoma State was led by one of the most feared defenses in college football. The pendulum swung toward offense in the latter half of the decade, highlighted by a 1987 team that included Hall of Famers Thurman Thomas and Barry Sanders and a 1988 team that not only produced the greatest Heisman Trophy winning season of all time from Sanders, but also included the Big Eight's career passing and total offense leader in Mike Gundy and the Big Eight's career receiving leader in Hart Lee Dykes.
To positive reviews, Oklahoma State has worn throwback versions of the uniforms from the late 1980s for special occasions in recent years. The Cowboys' debuted orange throwback jerseys for a game against Texas in 2018 to commemorate the 30-year anniversary of Sanders winning the Heisman Trophy. Two years later, OSU wore white throwback uniforms against West Virginia to commemorate Thurman Thomas's induction into the Cowboy Football Ring of Honor.
The 2023 season marks a commitment to that as the Cowboys' base look, with the notable update to OSU's current marks and brand standards.